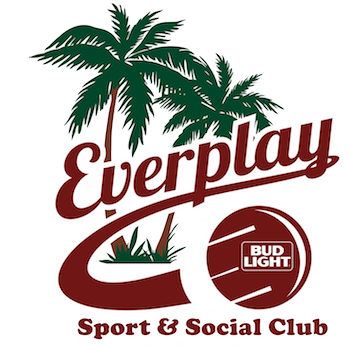 Open Leagues
Upcoming Events

UPCOMING EVERPLAY DATES:
December 14th - Spring Leagues Released
December 15th - 2nd Annual Tacky Sweater Christmas Bar Crawl
February 15th - Spring Deadline
Everplay has proudly donated over $8,200 since its inception in January 2015.
Everplay Sport & Social Club was created to bring together thousands of 21 and up Adults Year-Round to Play, Socialize, and Have Fun! We organize the best Sport Leagues and Social Events in the Columbia-area! Meet People. Play Sports. Be Social. TEXT (803) 569-1912 TO ASK QUESTIONS!
EVERPLAY SPORT & SOCIAL ENCOURAGES ALL PARTICIPANTS TO PLEASE DRINK RESPONSIBLY!