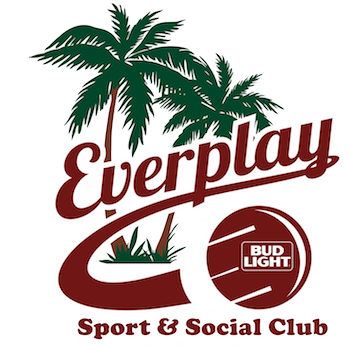 UPDATE 5/26/2020
Hi Everplay Fam,
We hope everyone has continued to stay safe.
It's been way too long and we sure have missed being a part of all of your lives.
These last few months have been trying for everyone and like many small businesses we have been harmed by the shutdowns, but we know so many of you want us to come back and we do too.
Everplay has several rental partners and only 1 of those, at this time, is currently open. We are at the mercy of our partners and if they are closed, so are we unfortunately. Our largest field provider will be back open in Late June and we will start back the 1st or 2nd Week of July after they do.
Our plan will be to have 1 regular season week and then the next week will begin playoffs with all teams making the playoffs over 1-2 Weeks to finish the Spring. Normally, with so many missed weeks we would cancel the Season, but we want to be a part of people reconnecting on the other side of this.
As for the future, we will not offer a summer season this year as we finish up our spring season later then anticipated and prepare for our Fall leagues to start in early September. Again, this is tentative. Please check this page for continued updates.
We hope this message provides some hope for fun and normalcy and, again, we're in this together!
Alex, Don, Jay, and Tyler
-----------------------------------------------------------------------------------
Sign up for our Email List (Click Here)
Questions? Email us [email protected] or
Text us at (803) 569-1912 (between 9 and 4 M-F)
Since its inception, Everplay has proudly donated nearly $21,000 to various charities!