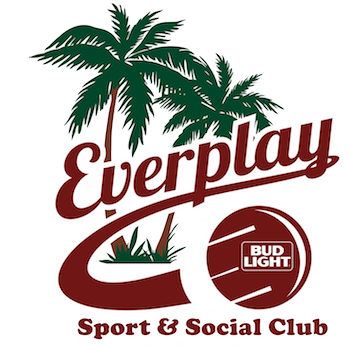 Open Leagues
Upcoming Events

UPCOMING EVERPLAY DATES:
October 1st - Free Sunday Kickball Pick Up Game
October 6th - Kickball Charity Games Fundraiser for Hurricane Victims
October 9th - Late Fall Leagues Regular & Team Deadline
November 8th - Winter Leagues Regular & Team Deadline
November 16th - Winter Preseason Party
December 15th - 2nd Annual Tacky Sweater Christmas Bar Crawl
Everplay has proudly donated over $8,000 since its inception in January 2015.
Everplay Sport & Social Club was created to bring together thousands of 21 and up Adults Year-Round to Play, Socialize, and Have Fun! We organize the best Sport Leagues and Social Events in the Columbia-area! Meet People. Play Sports. Be Social. TEXT (803) 569-1912 TO ASK QUESTIONS!
To Join our Email List, text you can simply text the word EVERPLAY to 66866 and when it prompts you to add your email address, put in your email and you are good to go!
EVERPLAY SPORT & SOCIAL ENCOURAGES ALL PARTICIPANTS TO PLEASE DRINK RESPONSIBLY!